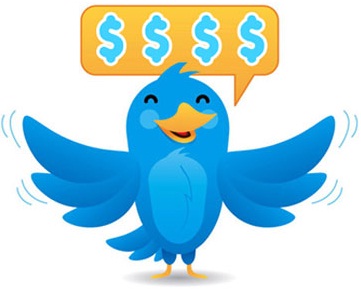 No – I didn't buy my likes or followers, but now that I have your attention – I'd like to share some Social insight with you. It may apply, or it may not – but hopefully – if you're not already aware of the pitfalls of ImpSmeedFigs (Impressive Social Media Figures), then hopefully I serve as your beacon of light today.
So – today I saw this:

I'm not in the business of naming and shaming, so I won't.
But what I will do is point out the less-than-obvious.  Unless you're someone remarkably well-known, or a startup brand taking the world by storm – the chances of having follower and like stats demonstrated above are, as my dad used to say, "not impossible, but highly unlikely".
Allow me to give some background. This particular chap's profile is just a website address, to an online clothing store. There is no location information. There is bio information. His profile or cover picture is nothing profound – and yet, he proudly boasts over 14,000 followers, and over 80,000 likes. Unlikely.
So – before you get completely stuck on analytics and influencers – and before you are led down the wrong path by people with impressive influence – remember: These stats can be completely inaccurate, fictitious and…. BOUGHT.  What you want to look for to identify a true influencer is:
Whether the account has a reputable cover image / profile picture
Whether the account has a website link – and if you click through to it, is it accurate?
Whether the biography in the profile has been professionally written and thus would warrant this type of following?
Whether the user's tweeting behaviour (amount, tone, engagement) warrants this type of following (if their fame / infamy isn't the cause of the following).  ie: 187 tweets are unlikely to yield that amount of popularity. That's 79 new followers per tweet on average.  If his tweets are really as good as that, then I'll hang up my hat today and take up a job in the local bakery.
Keep your eyes open.
If it's too good to be true, then it probably is.
Find the real influencers – become a real influencer – the old-fashioned way.  Through integrity and hard work.