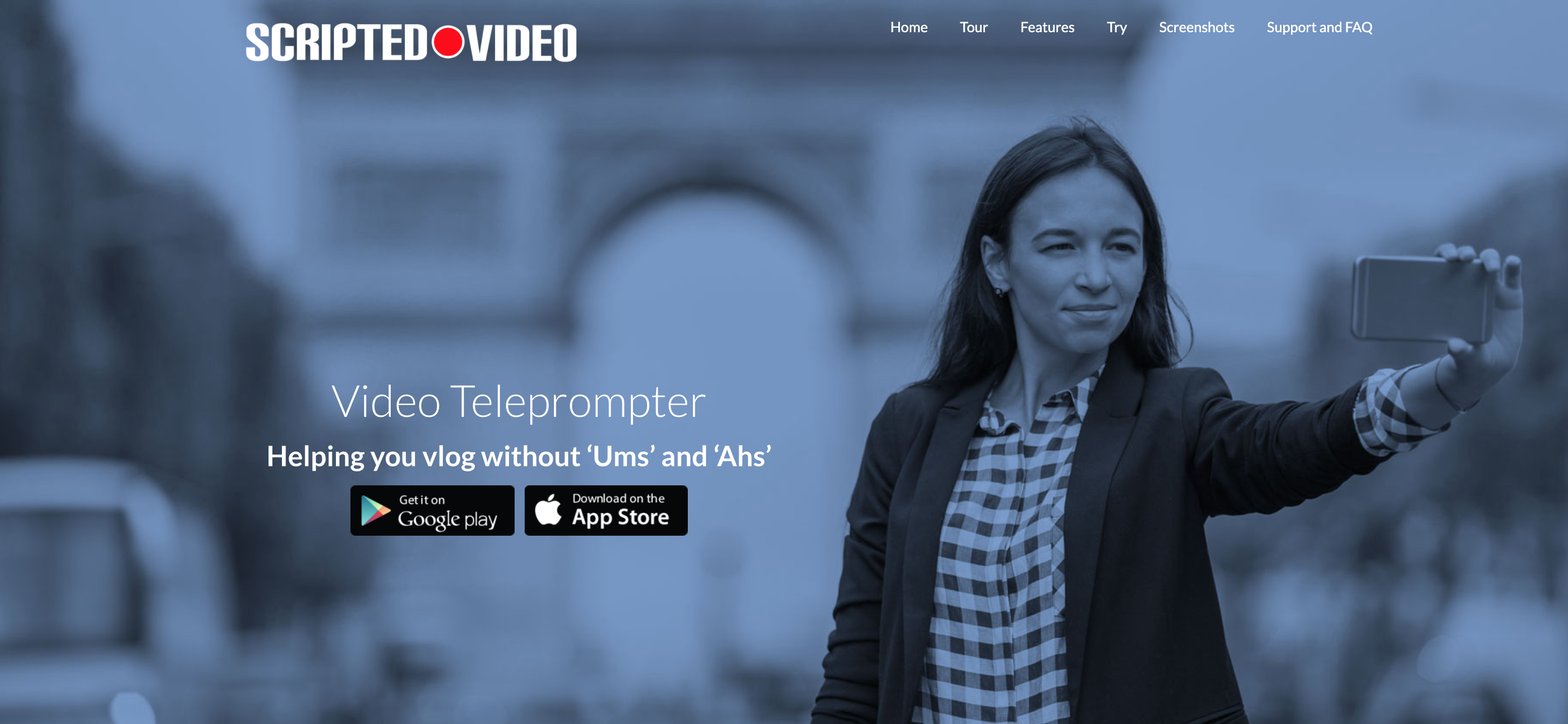 There is nothing I hate more than searching for something that does a very specific job, and not finding it. Or rather, finding several things that juuuuust don't quite do what I need.
Today, I was on the hunt for an app that not only records video, but that works as a teleprompter at the same time *and* exports my completed video for me to throw into an independent app to update with a branded top-and-tail.
Already frustrated before I began my search, as so often I am when I look for something specific, I happened upon Scripted Video – just another random teleprompter app in the App Store.
I did what most people do, and read the reviews.
They weren't bad.
One person had some gripe about it 'not really being free, is it' – assuming full well that if this was a reputable company, they wouldn't be making a great tool for the love and goodwill of everyone else, so there had to be a commercial model in there somewhere.
I decided to download it.
Long story short – within 5.30 minutes, I'd downloaded, signed up, uploaded my script, set the teleprompter speed, recorded my video, and saved my video to my camera roll. (The video itself was just under 5 minutes long).
Click on my inbox, and there's an email from the creator, Phil Norton, with a few helpful hints to help me get myself up to speed with the app. Nothing glitsy. Nothing annoying. Just a good, honest email (yes, automated) from a chap saying, 'Hey. I hope you have fun. These tips may help'.
I really appreciate stuff like this. I appreciate users who think about UX. I appreciate creators who take the time to test and work out how to make a product good. I appreciate in-app prompts to help me navigate to the next place. I appreciate good-looking UI and I appreciate non-intrusive, know-it-all marketers (ironic, right?) who deliver a fantastic service.
So, I decided to take some time, and write about it.
Get the app. Pay the little bit extra for unlimited script lengths, and use this.
It makes businesses like Scripted Video work well, and keep developing awesome products.