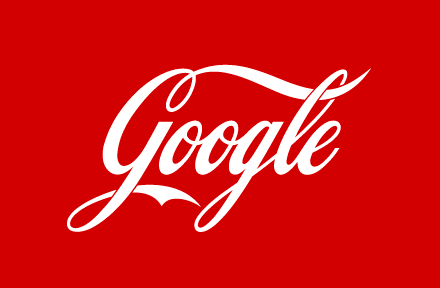 Who doesn't love a good contra ad? You know the sort – those adverts that slowly start to unravel a strangely familiar and coy bubbling in your stomach as you watch and realise the gently aggressive contra-message they're trying to broadcast.
There are so many of these out there – many that often go unnoticed because you haven't seen the original.
But we've found just a few that you may not already know about.
Mercedes vs BMW
When Mercedes Benz brought out this 1991 advert of a car smoothly zipping around the infamous coastal road in Cape Town, South Africa, those who saw it were left speechless with a sense of awe and wonder at not only the storyline, but the warm-hearted, loyalty-rich advertising that sprung out of it. The background to this advert is that a chap had been driving along this road, naturally in a Mercedes Benz, but had lost control of the vehicle and plummeted over the edge and onto the rocks below at the edge of the sea. He miraculously survived – and thus a major advertising campaign was born.
Here's the advert:
However – as always, in good tradition – BMW wasn't to outdone – and soon released an advert showing a BMW making its way along the same piece of road – but instead of going over the edge, maintains its pace and stays en route.  Of course, they just had to throw in the tagline at the end, which signalled the start of a new type of brand war.
Mercedes Benz vs Jaguar
But it would appear that it wasn't only BMW who was hot on the heels of the Mercedes Benz marketing team. We may all recall the more recent advertisement that Mercedes Benz released where they used hens to demonstrate their "magic body control".
Here's the advert
And no sooner had we fallen back in love with that Diana Ross song (but this time only associating it with chickens), but Jaguar decides to release their contra-ad showing that they, too, aren't scared of a bit of brand rivalry.
John Lewis vs Aldi
Rivals of a completely different nature – and not necessarily the types of rivals we'd expect – but, and we must admit, a bolshy move from Aldi.  As most of us are aware, the fight for the best Christmas advert comes around like clockwork – where retailers battle it out to create the most evocative, thought-provoking, tear-inducing advert possible, which instintively are shared (laboriously) all over social media where again, we reap all types of opinion, love, emotion, frustration, and in my case, irritation. It obviously works – because what they have released, causes some type of reaction, making their brand stand out – and therefore we buy (usually).
But in 2015, we saw a different set of rivals come to the fore.
John Lewis is always synonymous with their beautiful Christmas Adverts. And in 2015 they launched the #ManInTheMoon campaign.
Here's the advert:
Not too long afterwards, and a little more understated than what you'd expect from someone going up against a retailer like John Lewis, Aldi (the budget chain retailer) decide to show that marketing skill and expertise has got nothing to do with the price of the products you sell.
Here's their version:
So – it does leave one to ask. Who's the real winner here? The one that came up with the follow up or the one who is being followed?
We leave that to you.