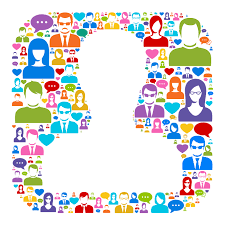 It would appear that the New Year has really meant A New You – and not in the diet-mad-gym-crazy-approach that falls subsequent to New Year festivities, fireworks and too much champagne, but rather, the increased demand for an online profile review and development into whatever 2017 holds.
Fresh Brew Marketing has been honoured to have been asked by several individuals to work with them on their personal online footprint and profile – and in particular, to review how they, as individuals, can be more effective as a brand representative.
This got me thinking.
Why the sudden demand for a better, all-improved profile?
We live in a largely social world. And I'm not referring to having a few friends over for coffee every now and then, but the Twitter, Facebook, LinkedIn, Snapchat worlds that occupy every second of every blimp of downtime. And we know that no longer are social trends and fads here, that they're already yesterday's news.  And with a world that has become instant and on-demand, so has the need to keep yourself constantly updated and relevant to the news happening around us.
We've all been there. Set up a profile years ago, on some website that we thought looked interesting, but failed to captivate us beyond our first login attempt. And for a large number of people that I've had the opportunity to work with, what they captured in their original profile creation, still stands today.
Yes, you may have added in another job prospect, or shared an article here and there on your LinkedIn profile, but when was the last time that you created a custom URL for your profile, created a Pulse article, shared a video of something you're passionate about, reviewed the groups that you're a member of? Probably never, right?
Can you actually remember which groups you belong to?
Your profile speaks for you long before you've uttered your first word. What people read about you gives them an idea of what it would be like to work with you or for you. They get a feel for the type of person you are, what you believe in, whether you'd be worth their investment of time.  So, set aside the bits and pieces that you've written about yourself – and think about the indirect stuff. I'm talking about the groups that are displayed on your profile. The causes you support. The influencers you follow. Your indirect activity by belonging to these groups, causes and influencers, also tells your audience more about you.  So, if you can't remember what groups you actually belong to – then you probably have no idea what indirect message your profile is sending out.
If that's the case, it's time for a profile re-fresh.
If you're looking for someone to help you through that, and interpret the way you portray yourself online, then give me a call, today.