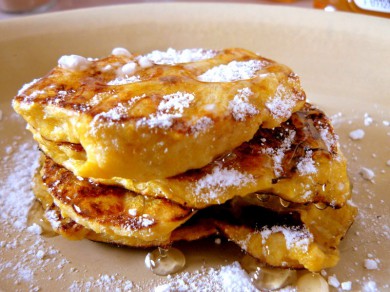 It's not often in my life that I have found myself looking out of my kitchen window to see a traffic-jam of tractors at the end of our driveway. I live in Dorset. The quiet countryside of the UK. Thomas Hardy country. Vodka-made-from-milk country. Men Behaving Badly's Martin Clunes country. But the tractor-jam is a normal site here in the UK countryside. Well, either that, or needing to reverse half a mile back down the single –track lane because the Combine Harvester you've just met isn't planning on going anywhere.
When my generation of school leavers headed for the bright lights of London, I headed to the Far East. When many decided to lay new routes in their foreign worlds, I returned back to South Africa to study, and work, and settle down. Little did I realise at the time, that my ultimate life path would have me end up in that very same Island that I tried to avoid for fear of "following the crowd". Regardless, in the heart of Cape Town, and over a random phone conversation, I'd met my English Gentleman that I would one day marry and follow back to England.
So today, I find myself stirring up a batter for some homemade pampoen-koekies and thinking about that moment when the decision was made that I would leave the country I am so loyal to. The city that I lived and breathed. The family – my cornerstone. My circle of friends that after many years of searching, had finally just clicked into place. At what point did I think to myself, "Hey. I know what. I'm just going to leave now!".
Although sympathetic to so many of the plights I have heard and reasons given for Saffas leaving the country, I have always prided myself on the fact that I didn't actually leave South Africa. Rather, that I simply arrived in the UK. Meeting my Englishman, I never contemplated the reality of needing to decide where we would live or which culture we would choose to raise a family in. So without being given a reason to leave, I had to make that choice myself.
I try often to pinpoint the exact moment when that decision was made – and I actively chose to surrender that which I hold most dear, to my own path, and my own choice. But here I am. Like many others, who live with the perpetual one-foot-here one-foot-there dilemma, and as hard as I try to surround myself with all things that remind me of home, I am reminded, daily, that I am not quite at home yet. I'm in a far different place. And until I am able to make peace with the fact that my roots may lie in two worlds, I would never quite feel at home.
Stage 1 of cross-cultural relationships – complete.
I'm a newbie, compared to some of the stalwarts who have walked this journey for many years before me. But I live with the pride of who I am as I throw myself into new experiences, new cultures and more so, these pampoen-koekies made from pumpkin bought at the local Fruit & 2 Veg grocer in our little town of Beaminster.