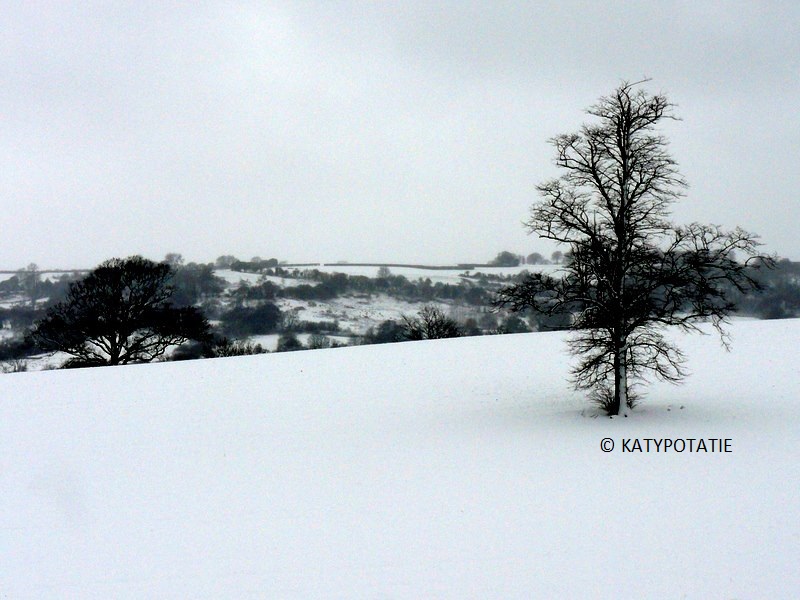 I love winter. I love the drizzle, the cold, the romance, the closeness, the bundling up in layers with scarves and gloves.
I thought I did. Until I arrived in the UK. And more so until I had to drive, in winter, on country lanes.
There's something the oomie from the Helderberg Driving School never taught me, and that was how to behave on slippery surfaces. My three-point turns were beyond perfect, my parallel parking satisfactory, my hill-starts resulted in squeals of delight, but had he thought of teaching me the basics when it came to driving on slippery surfaces – perhaps I would think of him in a slightly different light as I do now.
Living in a small town, in the heart of Dorset, does have its drawbacks – despite what anyone tells you.
Two words: Country Lanes = Single hedge-lined tracks that allow only 1 vehicle to pass over it at any 1 time, usually covered in mud, lugged around by swollen tractors with gigantic wheels. Roads of Chaos when that mud and water starts to freeze, and you feel like an 11-year old whizzing around on the Sunnyside skate rink, thinking you know what it meant to be in love, while Roxette blares out from the tin speakers, and a lonely blue disco balls casts shadows on the not-so-lucky ones.
I'd unfortunately met my match, and slipped all-too-closely into a hedge on several occasions. It was early December, and it was time for My Englishman to teach me how to divide and conquer. So down we trundled to a vacant (and heavily iced-over) car-park near the local beach, that other sensible drivers had vacated overnight.
"Right," he says, "All we're going to do is this. You're going to drive, quickly, and I'm going to pull up the hand-brake, put you into a spin, and then all you need to do is steer out of the slip." I stare blankly. Sounds easy. I do as instructed and in no time, we are forming figure 8s all over the car park, in our trusty little golf. I soon get the knack of it, and feel far more confident. Something I'd never thought I'd need to do. Namibian sand? No problem. Oil? Not a trouble. Water? Go with the flow. But ice has always been that one thing that I never really thought about. I'd surely never need to know how to do that. Not even in Sutherland!
I'd soon learnt the knack and found myself enjoying it a little more than perhaps I should, and the disgusted looks from the older folk peering at us from their balconies signalled time for us to leave.
At home, A nice cup of Milo was just what the doctor ordered after a hefty cold day of Driving On Ice, and we settle down. My Englishman gets back to work, while I reflect proudly on my latest driving skill acquired.
Make no mistake, I still, every winter, have a sly little kiss with a cradling hedgerow now and then, but at least I have the confidence needed to tackle those dodgy hills. And I always ensure that I know the location of all of our yellow roadside grit boxes filled with road salts, just in case. I don't intend to, again,  have to chip away at iced-over tar, in order to get some grip, to make it up a hill.
Now, the only thing left to tackle is that blasted horse poo in the middle of the road. That, frozen, is an unhappy occasion to fail.