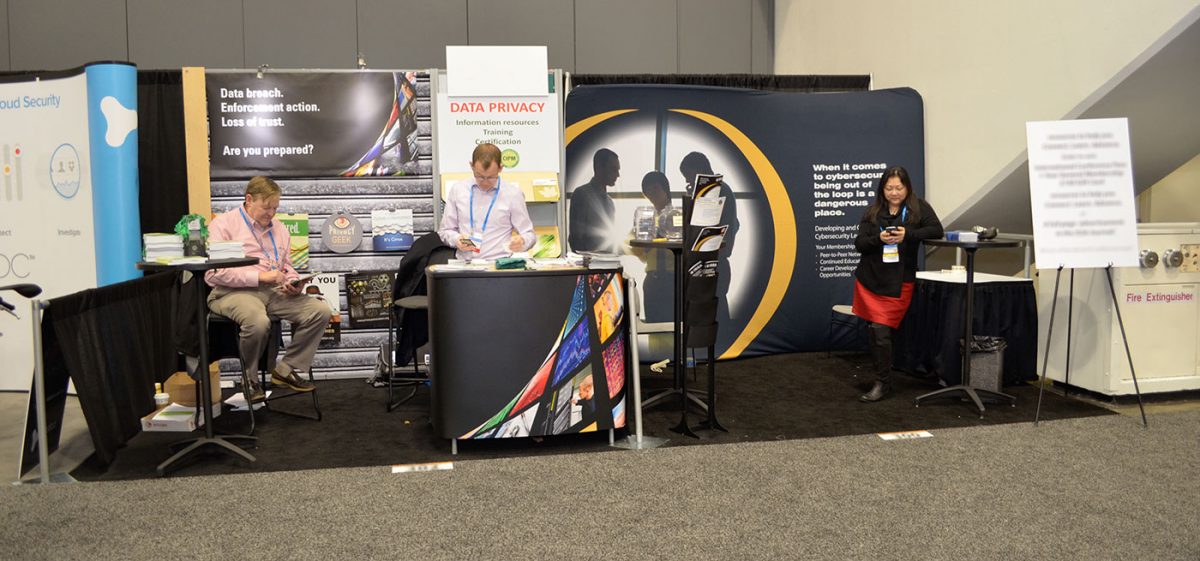 Test. Test. Is this thing on?
It's been a while since my last blog on Fresh Brew Marketing's site. And for good reason, too. The world of engaging content has absorbed me into delivering some awesome bits and pieces for my clients – and with readership figures up, demand is big – and they reap the rewards of successful campaigns that deliver.
But scroll around to content of a different nature. Last week, I had the pleasure of attending the Commercial Vehicle Show in Birmingham. One of the most well-attended transport-related trade shows in the UK, the NEC was home to vehicle manufacturers, suppliers, service delivery, workshop innovators and more.
And strolling around on those carpeted concrete floors, it took my thoughts back to my own exhibition days; the frantic preparation of a stand that delivers the most impact, on a sustainable budget, equipped with the dream team of traders; armed with clear targets, missions and mayhem – acutely tuned in to potential opportunity.
Fast-forward to my visit last week. Representing one of my clients, I was there for a very specific mission – to get information. I had a job to do, and I was going to get it done.  No amount of insecurity or industry-uncertainty was going to get in my way – and as event auto-pilot engaged, I strategically made my way through the passages of exhibitors, from hall to hall, to successfully make my way down my checklist of targets.  But what I found was enough to unshackle my event autopilot.
"It 'aint cheap, bruv"
The Commercial Vehicle Show, and in fact, probably any large-scale exhibition at the NEC in Birmingham, is hardly a cheap event to exhibit at. When I last checked, a simple 2m x 2m shell-scheme setup would cost you in the region of £700, as a start. That's before any marketing material, before any stand decor, before any transport and overnight costs, before any production costs, before any staff-related transport / overnight / sustenance costs. So, as a start, your ROI is set. That's, of course, if you take a small 2 x 2 stand. Most of the exhibitors at the show appeared to occupy stand sizes in excess of, say, 16 square meters. We won't talk about the vehicle manufacturers who occupied massive open spaces to display all their vehicles, and latest innovations in.  We're talking big money here.
And yet, what shook the core of my Clarks was the number of stands I visited where I had to take a walk up to the exhibitors seated on chairs, interrupting their mobile phone activity or munching through a bag of Hula Hoops, to ask them whether they could help with a query.
At first, I assumed that perhaps in this this very male dominated environment, they simply didn't think I suited the occasion – but as I stood in the middle of Hall 4, and looked around, I noticed that even the stands that appeared to be busy, were all occupied with the same exhibitor behaviour – a distinct lack of interest, a pre-occupation with the latest email (and dare I say it, Facebook profile update), and a general apathy to a) recoup the costs of being there and b) actually fulfil the purpose of being at the show in the first place – to generate new business.
And it dawned on me.
"Don't call me Shirley"
We are plagued by the "But Surely" assumptions. "But surely people should know how to behave on a stand", "But surely if it's a sales person who works on commission, they'll be driven to talk to as many people as they can", "But surely they know how much I'm paying to be at this show?".
Trade Shows have evolved, most certainly. Technology and innovation, as with all other industries, drives the latest cool news story, and product placement – you just need to check out the Event Tech event – which, by definition, is all about technology developments for, and within, the event industry.
But one thing that doesn't seem to have evolved – is our basic ability to interact and engage.  That, I'm afraid, still appears to be stuck in the stone age – and given the pressure on making each penny count – astounds me that we find ourselves having walked a full circle – and we still haven't learnt.
And that's why I believe in Event and Exhibition Training. It's not to get you to try and buy the latest glittery shiny piece of technology that is magically going to transform your stand. Nope – it's about something far more simple. It's about interaction and personal behaviour that either makes, or breaks, your stand as a place where your visitors (and potential buyers) would want to visit, or simply walk past.
Your people represent you – let alone building your bottom line. Wouldn't it be in your best interest to make sure they do that?
If you want to know more about how I can help, get in touch.