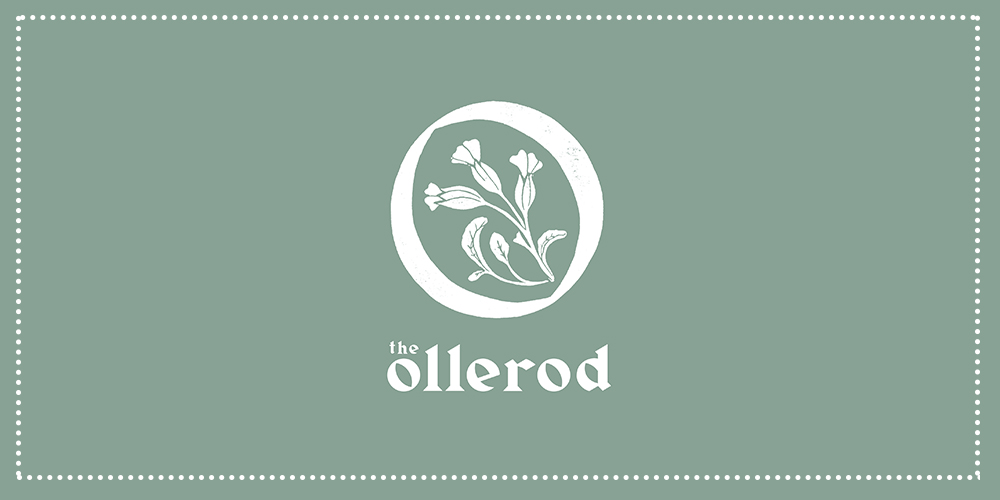 Choosing who you work with based on what you enjoy most, goes a long way in delivering successful campaigns.  And when The Ollerod came knocking, the decision to help was instantaneous.
After almost 2 years of working alongside the owners, former Michelin-star chef Chris Staines (Foliage at Mandarin Oriental, London) and his partner Silvana Bandini (The Pig Hotel Group), working with this team continues to be a relationship based on action, accuracy, transparency and a focus rooted in growth through creating unforgettable customer experiences. Here's more about how Fresh Brew Marketing has helped.
Background:
Chris and Silvana purchased the then-called Bridge House Hotel, Beaminster, early in 2018 and wanted to kick off a campaign to launch a new look and feel under their ownership with a new vision.  With a nod to the beautiful location of the 13th century country house in Dorset, the hotel and restaurant was re-named to The Ollerod, Dorset dialect for cowslip, a flower that grows wild and abundantly in the area. Along with the re-launch, the team required someone to grow not only the new name and design, but more importantly the new vision that the owners had for the business. They were keen to grow awareness of the hotel and restaurant as a friendly, warm, inviting place to be enjoyed by families, couples, business people, or just anyone who wants to pop in for a drink in the lounge bar. Chris' culinary experience and awards meant that the evolving seasonal menus and dishes on offer in the restaurant attracted a new audience of diners who enjoyed eating spectacular food, while Silvana's extensive experience in management and operations ensured that customers had the best customer experience, eventually leading The Times to describe the service at The Ollerod as "hospitality with a mile–wide smile". 
Since then, The Ollerod has become an award-winning restaurant with rooms which has garnered a lot of attention from national publications such as The Guardian and the Sunday Times, being named in their top lists of hotels in the UK. They've also been recognised as finalists and received awards from The Trencherman's Guide, Dorset Food & Drink and Dorset Tourism, to name just a few.
The Ollerod offers guests the luxury of dining in their beautiful walled garden in the Summer months, or enjoy a warming drink in the lounge in front of a roaring fire in the Winter.  Dishes are prepared using seasonal ingredients, including vegetables and herbs grown in their own kitchen garden.
The Ollerod offers 13 individually-styled hotel bedrooms from cool modern to classic English, all with ensuite bathrooms, organic toiletries and the finest Italian Frette bed linen with an onsite treatment room where guests can book in for anything from a facial to full body massage.
Approach
It was important for Fresh Brew Marketing to understand exactly what the team wanted to achieve, and more importantly what they wanted to avoid. This meant clarifying their target market, understanding their advertising and promotional requirements, planning and coordinating an events calendar in line with seasonal menus, defining and building a digital presence through the launch of their new website as well as SEO and SEM activities, building a social media strategy and building a plan to create and coordinate content through flyers, blogs and ongoing product photography.
Getting to grips with critical dates within the hospitality industry meant understanding hospitality, tourism and culinary trends that would directly affect the footfall to the business, as well as online behaviour and engagement.  To do that, Fresh Brew Marketing built a Marketing Strategy that included a 12-month action plan that coordinated all marketing messages and activity to ensure consistency throughout enabling a cross-pollination of marketing message. This included understanding existing expectations and impressions about the business, building a course to facilitate an easy transition to the new business ethos and presenting The Ollerod as an approachable venue to dine, stay and relax.
Working remotely,  it has been important for Fresh Brew Marketing to stay in regular contact with The Ollerod team, both face-to-face as well via email and telephone to ensure ongoing consistency to deliver on the agreed marketing plan.  Regular reviews held on site gauge marketing successes and opportunities for additional exposure.
Services included (but not limited to)
Marketing strategy development
Social Media management
Content management
Graphic Design (flyers, brochures, imagery for online campaigns)
Event Marketing
Advertising & supplier coordination
PR and communications
Results
Fresh Brew Marketing has successfully helped to grow The Ollerod brand with the following statistics being a few highlights of the work so far:
83% growth-rate for new digital visitors to theollerod.co.uk
Over 47K social media engagements across Facebook, Twitter and Instagram
A 97% positive sentiment across all social media profiles
Social Media follower growth rate of over 100% across all platforms.
Increased footfall of diners to the restaurant, guests booking in for accommodation and visitors to key events such as Summer and Christmas markets and more, including some events (like the recently-launched interactive theatre evenings, special dining events etc) selling out completely.
Response from The Ollerod
"We feel extremely lucky to have found Katy from Fresh Brew Marketing. She is, by far, the best marketing consultant we have worked with.
Her ability to think out of the box and come up with unique and interesting marketing plans was the main reason we decided to go with Fresh Brew in the first place. From there Katy has actually wowed us. Her organisation and communication is off the charts – she is always 5 steps ahead and well-prepared, bringing new ideas and ways to promote the business.
Even though we only meet face-to-face a few times within the month, Katy is always in contact, keeping us updated, reminding us of when things are due and keeping us informed of all the activity. She is also incredibly flexible and adaptable, and what really sets her apart is that Katy genuinely cares about our business and the success of it." – Chris & Silvana, The Ollerod.
For more about The Ollerod, visit their website here.